Cagla Eroglu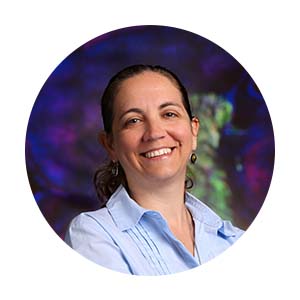 Department of Cell Biology, Duke University School of Medicine, USA
Title
How do Astrocytes Sculpt Synaptic Circuits?
Abstract
How are synaptic networks formed during development and remodeled during learning and disease? This is the main question that drives our research. In particular, we investigate the roles of glial cells called astrocytes in the development, remodeling and function of synaptic circuits. In my talk, I will share findings from my lab on two distinct molecular mechanisms through which astrocytes control synapse formation and discuss how synaptogenic astrocyte signals are critical for proper development and function of the nervous system.
Biosketch
Dr. Eroglu's laboratory investigates the cellular and molecular underpinnings of how synaptic connections between neurons are established and remodeled in the mammalian brain by the bidirectional signaling between neurons and astrocytes. Eroglu and her team elucidated several important molecular mechanisms that underlie glial control of synapse formation and plasticity and revealed that loss of glial control of synapse formation is an underlying pathological mechanism in many neurological disorders. To do so, they use a wide array of cellular, molecular, and genetic approaches in conjunction with cutting edge imaging and image analyses methodologies to assess glial and neural anatomy and synaptic connectivity in vitro and in vivo. Through use of these state-of-the-art techniques, they have identified and characterized novel astrocyte-neuron signaling pathways that control synaptic circuit assembly during development and under disease conditions. They have a strong interest in translating their findings on the basic mechanisms of brain development into strategies to reestablish proper brain function after injury or in disease. They are investigating how manipulation of astrocyte-neuron signaling can be an effective therapeutic target to cure synaptic pathologies and regenerate damaged synapses in neurological disorders including Autism, Retinal Degeneration, Huntington's Disease and Parkinson's Disease.
---