Tom Blanpied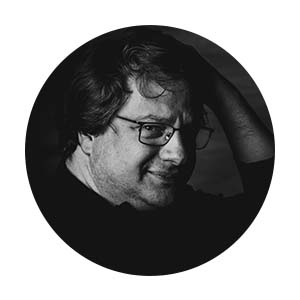 Department of Physiology, University of Maryland, School of Medicine, USA
Title
Synaptic nanoorganization that controls receptor activation
Abstract
Optical, chemical, and computational methods to improve the resolution of light microscopy have powered dramatic new insight to the molecular events underlying our thoughts and actions, most notably in the synapses of the brain. At synapses, organization of key proteins over nanometer scales governs nearly all aspects of neuronal information transmission: activity-release coupling in the presynaptic terminal, the net strength of postsynaptic receptor activation, and the nature and time course of intracellular signaling. Exploiting high-resolution live-cell and single-molecule localization microscopy, we have identified several elements of synaptic protein nanoarchitecture which subserve these functions. An emerging principle of this architecture is the accumulation of key proteins within nanometer-scale domains, where they localize function to discrete synaptic subregions. One critical example is the subsynaptic architecture of NMDA receptors. These receptors are indeed known to be found in subsynaptic nanodomains and are thought also to help control the assembly or organization of other aspects of synaptic architecture. However, the relevance of their particular organization for synaptic function has remained unclear because the spatial relationships of these receptor nanoclusters to other functional regions of the synapse is unknown. I will discuss our recent work to elucidate the functionally relevant nanoarchitecture of NMDARs within single synapses.
Biosketch
Thomas A. Blanpied, PhD, is Professor of Physiology at the University of Maryland School of Medicine. He received his BA in psychobiology from Yale University and a PhD in Neuroscience from the University of Pittsburgh. His postdoctoral work was at Duke University in the Department of Neurobiology, where his focus was the cell biology of synaptic transmission. He moved to Maryland in 2005 and is currently Director of the School of Medicine Core Optical Microscopy Facility. He has taught imaging in a number of contexts, including super-resolution microscopy at the Institute for Neurophotonics in Quebec City, Canada, at Woods Hole, at Cold Spring Harbor Laboratories, and as co-chair of a Society for Neuroscience Short Course on imaging techniques.
The central interests of his lab are to define the molecular nanoarchitecture of glutamatergic synapses, to understand how this intricate protein organization produces synaptic signaling, and to explore how changes to it produce neural plasticity. Exploiting high-resolution live-cell and single-molecule localization microscopy, his work discovered the postsynaptic endocytic zone, demonstrated actin-driven dynamics of protein organization within the postsynaptic density, revealed synaptic scaffold nanodomains where receptors are concentrated, and identified the nanocolumn transsynaptic alignment of receptors with presynaptic release sites.
Website: http://blanpiedlab.org
---