William Mandy
Division of Psychology and Language Sciences, University College London, UK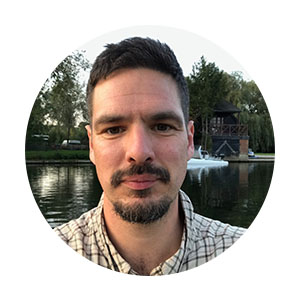 Title
Time to lose the mask? Understanding the nature, consequences and costs of camouflaging by autistic people
Abstract
"Social camouflaging" is a term used to describe a set of behaviours designed to mask and/or compensate for autistic characteristics in social situations. Camouflaging is an important part of the day-to-day experience of many autistic people and has major implications for clinical and educational practice. Despite this it has only recently become the focus of research.
This presentation will draw upon a range of new research projects to describe camouflaging and will address the following questions:
(1) how can camouflaging be identified measured?
(2) how common is camouflaging amongst males and females on the autism spectrum?
(3) why do people camouflage?
(4) are there positive consequences of camouflaging?
(5) what are costs autistic people experience from camouflaging?
Prof William Mandy will explore the implications for clinical and educational practice, making recommendations for supporting autistic young people and adults in a range of settings.
---
Biosketch
Will Mandy is a clinical psychologist and professor at University College London (UCL), where he is joint director of the UCL clinical psychology training course, which is the largest of its kind in Europe. His work aims to improve the recognition of autism, and to develop new interventions to help autistic people. He has a particular research interest in improving the identification and care of females on the autism spectrum, who are currently at high risk of going unnoticed and unhelped by clinical and educational services. He also studies sub-diagnostic autistic traits in non-clinical populations, and the role these can play in the development of a range of common childhood, adolescent and adult mental health problems. With colleagues at Great Ormond Street Hospital's National Centre for High-Functioning Autism he has developed and trialled interventions to help children with autism transition from primary to secondary school, and to teach children about their autism diagnosis, with an emphasis on fostering their sense of self-worth and pride.
---